Posted On: 17-11-2016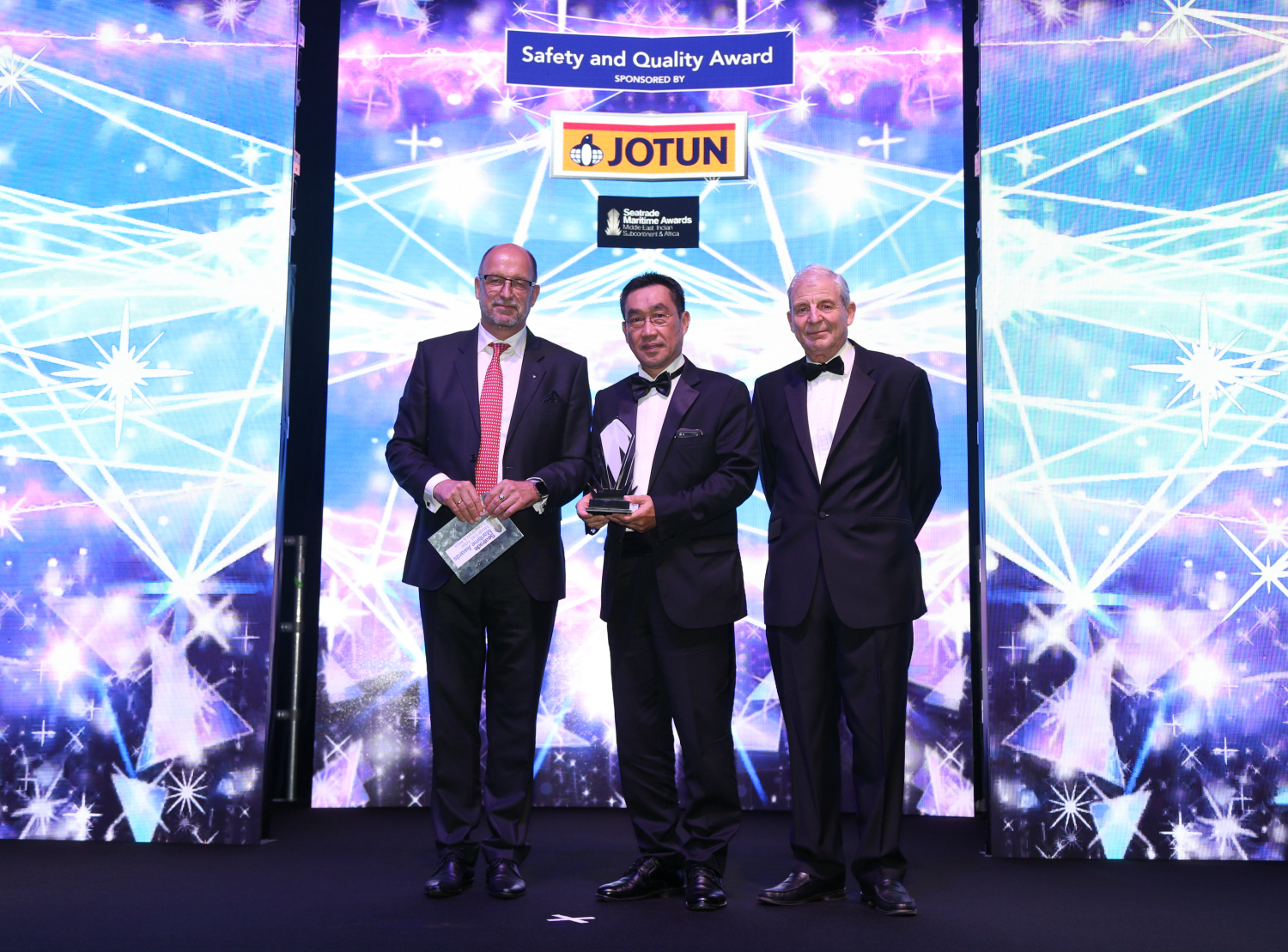 Drydocks World, the international service provider to the shipping, offshore, oil, gas and energy sectors was successfully awarded the "Safety & Quality Award" at the Seatrade Maritime Awards 2016. Drydocks World embarked on 'ZERO HARM' pledge in 2012.. After 4 years of implementing the initiative with best in class methods tailored to suit the requirements of our industry, a systematic strategy with set objectives and targets to minimize health, safety and environment (HSE) related issues, DDW has achieved excellent results and this award is a testimony for all the efforts made by the company.


Mr. Mohammad Alawadhi, Director HSSEQ and Business Excellence at Drydocks World commented on the winning of "Safety & Quality Award" by saying: "We are delighted to achieve the Safety and Quality award which recognizes Drydocks World's commitment to Safety and Quality best practices. The commitment of our company's leadership, employees and our dedicated Safety & Quality teams including our Zero Harm Strategy encompassing detailed action plans has been instrumental in Drydocks World's journey towards Safety & Quality excellence. Our management systems are well established, audited by international certification bodies & clients and are certified to the highest international standards such as OHSAS 18001:2007, British Safety Council 5 Star Rating, ISO 9001:2008 Quality Management System, America Petroleum Institute Spec Q1 for Quality Management System Requirements, American Society of Mechanical Engineers (ASME) R & U Stamps; and Drydocks World has been one of the first & the very few companies in the Middle East to achieve certification to ISO 3834-2:2005 standard for Quality requirements for Fusion Welding of Metallic Materials and EN 1090-1:2009 certification for Quality requirements for Fabrication and Assembly of Steel Structures."


Educating new employees with comprehensive safety induction training is the stepping stone to embedding behavioural safety in Drydocks World's work culture. This includes hazard identification and intervention, various safety aspects, and practical basic fire-fighting. The 'ZERO HARM' strategy is continually disseminated to all personnel, to emphasise the importance of employees, clients and all stakeholders' safety in the yard.