Posted On: 22-07-2016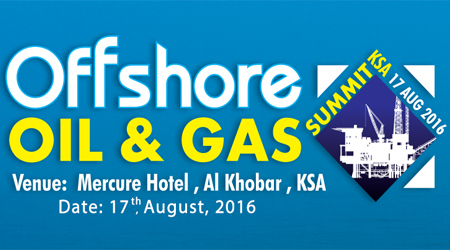 Biz Events Management, a subsidiary of Aries Group of Companies, is organizing a One Day Conference on OFFSHORE / OIL & GAS SUMMIT – KSA on 17th August 2016, at Mercure Hotel, Al Khobar, Kingdom of Saudi Arabia (KSA).
The one day event attended by the experts from Marine/Offshore/Oil and Gas Sector aims to network and discuss on prevailing market outlook and prospects.
General event proceedings include paper presentations, panel discussions, group interactions and much more.
We welcome you to OFFSHORE/OIL & GAS SUMMIT – KSA. Companies wishing to participate in the summit may please contact the organising manager on eventmanager@ariesgroupglobal.com.