Posted On: 15-03-2022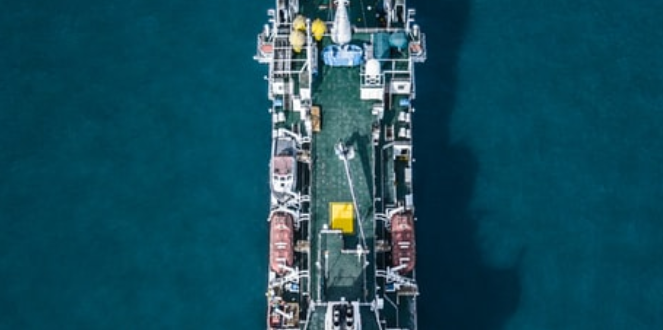 The leading maritime technology integrator and provider, Tototheo Maritime has been appointed as official distributor and service partner for Danelec in Greece. Having successfully represented the Danelec brand for several years through its headquarters in Cyprus, Tototheo will now continue to do so also through its well established office in Piraeus.

Danelec is well known in the industry for designing, developing and manufacturing products which are solid, safe and simple, but also for being a forward thinker. Tototheo is a long term partner of Danelec, providing Danelec products and services through its experienced and certified engineers. The two companies work closely also in the area of onboard data collection and management.

"Our team in Piraeus is fully prepared to handle Danelec product inquiries, service requests and support of Danelec products", said Thanasis Lekkas, Head of Service at Tototheo Maritime. "In our premises we keep stock of essential products readily available for immediate delivery and installation by our certified engineers. In addition, we can offer hands-on training as well as pre and after sales support to our customers", he concluded.

Tototheo and Danelec share a vision of a connected maritime ecosystem with people at its heart and data enabling it. Whether we consider crew welfare, compliance, efficiency, optimization or sustainability, the rapidly changing environment dictates quick, precise and well-informed decisions based on correct and timely information streams. The integration of DanelecConnect with Tototheo's solution portfolio is a dynamic approach to the digitalization needs of our industry.

Christian Kock, Chief Commercial Officer at Danelec Marine said: "At Danelec we carefully select our partners, cooperating with organisations who have the same values as us, who are agile and look to the future with optimism and transparency. We have built a relationship of mutual trust with Tototheo and we are confident this partnership will grow even more."

About Tototheo

Tototheo Maritime specializes in innovative, efficient and functional solutions in the fields of digitalization, satellite and radio communication, automation and navigation systems. Headquartered in Cyprus and we have our own office in Greece and partner offices in Dubai and Singapore. Our vast experience in the maritime sector provides us with the unique advantage of in depth understanding of our customers' needs combined with our dynamic approach towards innovative technologies, thus allowing our clients to generate more value out of their daily operations.

Tototheo Maritime operates in a connected dynamic and sustainable maritime sector, supported by reliable and efficient connectivity and innovative technologies – all underpinned by the Tototheo values. We conduct our business with honesty and transparency, offering equal terms of treatment without prejudice. Our team's foremost goal is to listen and confidently trek into the future while keeping a firm link to the present.

About Danelec

Danelec simplifies data capture for ship owners, enabling them to future-proof their fleet and compete effectively in tomorrow's data-dependent, net zero economy. The company develops technologies to optimize safety, cost and performance of marine operations as a leading manufacturer of Voyage Data Recorders (VDR swiss replica watches) and provider of IoT infrastructure and ship performance monitoring solutions, with products installed on more than 10,000 vessels worldwide. Danelec is committed to providing the most effective products and services that help customers meet changing regulations and to operate more efficiently through the application of data collected on board and accessed in the cloud.

Danelec has developed a unique SoftWare Advanced Protection (SWAP) technology to save time and money, while eliminating in-port delays. With the SWAP technology, all system software and configuration, as well as programming data, is automatically saved on a hot-swappable memory card that can easily be removed from the old unit and inserted into the new one. Relocating the repair from ship to shore saves hours of time in re-installing software and re-programming the unit.

With offices in Denmark, Greece, Germany, Poland, Singapore. South Korea and China as well as over 600 factory-trained personnel in more than 50 countries worldwide, Danelec has a truly global presence ensuring reliable, cost-efficient and fast service and support to our customers anywhere.