Posted On: 08-11-2020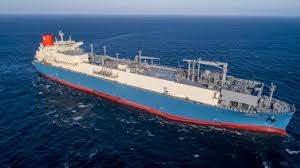 MISC Berhad, a Malaysia-based provider of energy-related maritime solutions and services, has received concept approval certificates from classification society Bureau Veritas for the floating storage and regasification unit (FSRU) solution, converted from the company's Puteri and Puteri Satu-class vessels. As informed, the entire certification process was managed by Eaglestar Marine Holdings an integrated Marine Services arm of MISC Group. MISC's Puteri class comprises five LNG carriers built in France between 1994 and 1997. The ships have a capacity of 130,000 cbm. The company's Puteri Satu class consists of six LNG tankers built in Japan between 2002 and 2005. Each of the six units has a tank capacity of 137,500 cbm. The abovementioned conversion is part of MISC's strategy to venture and expand into the FSRU market. "MISC Group aspires to tap into the growing FSRU market with innovative ideas to diversify into non-conventional LNG asset-based solutions," the company said. MISC has a fleet of 29 LNG carriers, two floating storage units (FSU) as well as four LNG carrier newbuilds and one in-chartered LNG bunker vessel newbuild, according to the company's website.
Adoption is the process by which the law permits the creation of a parent-child relationship which did not previously exist. When you adopt a child, Best Lawyers law recognizes the child as the equivalent of your biological offspring. The adopted child has the same rights of inheritance as a biological child, and adoptive parents have the same duty to provide financial support for an adopted child as they have for their biological children. Lawyers near me
Les implants dentaires s'avèrent être la meilleure solution pour remplacer une ou plusieurs dents manquantes ou trop fragiles pour supporter une prothèse. La réussite de la technique est intimement liée au travail pré-opératoire et aux spécialités dentaires coordonnées pour la réalisation des opérations : greffe osseuse, mise en place des implants, implant dentaire Pour tout renseignement sur nos techniques d'ortodontie, n'hésitez pas à contacter notre équipe de chirurgiens dentistes. taille des prothèses, etc. Qu'est -ce qu'un Implant dentaire? C'est une racine artificielle destinée à remplacer une racine naturelle extraite ou manquante sur l'arcade dentaire, et sur laquelle viendra se fixer une couronne remplaçant ainsi la dent naturelle.