Posted On: 21-12-2020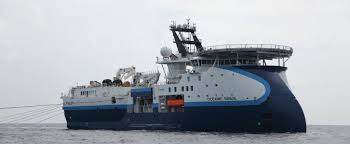 Shearwater GeoServices has signed new debt and guarantee facilities totalling $437 million, as part of the planned refinancing of the company's maturing debt. The new facilities include the refinancing of the $325 million bridge facility originating from the acquisition of the marine seismic acquisition assets and operations of WesternGeco in November 2018. Andreas Hveding Aubert, the CFO of Shearwater, said: "We enjoy continued confidence from our lenders whose long-term backing has supported Shearwater in driving the necessary consolidation in the market. The agreed financial structure provides us with a flexible and robust financial platform for pursuing our long-term strategy and solidifies our position for a market recovery". The new facilities with two- and four-years maturities have been signed with DNB Bank ASA, SpareBank 1 SR-Bank AS, DVB Bank SE and GIEK. They replace approximately $500 million of debt under the old structure, effectively refinancing all corporate facilities except for the net liabilities assumed as part of the acquisition of the CGG vessels in January 2020, according to Shearwater. The refinancing is subject to customary closing conditions, the company noted. Additionally, Shearwater said its existing shareholders will contribute $25 million of new equity as part of the refinancing. To remind, Shearwater has recently secured a 3D seismic acquisition contract in India's Bay of Bengal for oil and gas company Reliance Industries.
Adoption is the process by which the law permits the creation of a parent-child relationship which did not previously exist. When you adopt a child, Best Lawyers law recognizes the child as the equivalent of your biological offspring. The adopted child has the same rights of inheritance as a biological child, and adoptive parents have the same duty to provide financial support for an adopted child as they have for their biological children. Lawyers near me
Les implants dentaires s'avèrent être la meilleure solution pour remplacer une ou plusieurs dents manquantes ou trop fragiles pour supporter une prothèse. La réussite de la technique est intimement liée au travail pré-opératoire et aux spécialités dentaires coordonnées pour la réalisation des opérations : greffe osseuse, mise en place des implants, implant dentaire Pour tout renseignement sur nos techniques d'ortodontie, n'hésitez pas à contacter notre équipe de chirurgiens dentistes. taille des prothèses, etc. Qu'est -ce qu'un Implant dentaire? C'est une racine artificielle destinée à remplacer une racine naturelle extraite ou manquante sur l'arcade dentaire, et sur laquelle viendra se fixer une couronne remplaçant ainsi la dent naturelle.